I consider hiking the Tara region something to put on every to-do list for a visit to Serbia! Unfortunately, it can be hard to find detailed (English) online information on the hiking trails in Tara National Park. So I took the liberty to map out the following hiking routes with Komoot, for your convenience.
The following routes are all marked trails that are part of the official hiking trail network in Tara National Park. Paper trail maps can be bought from the tourist information centres in Bajina Bašta, Mitrovac and Gaočići. If you have a mobile internet connection, you can also directly download .gpx or .kml files through QR codes found on signposts in the park itself!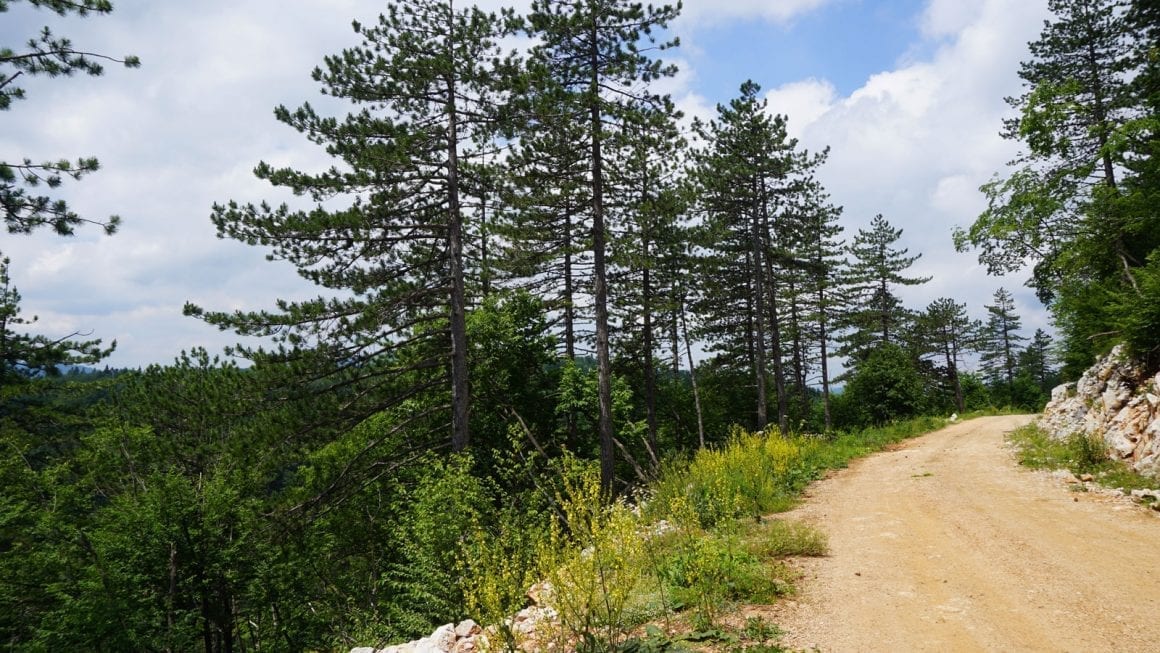 ---
Busy preparing for your hike in Tara?
Check out my Practical Guide to Tara National Park!
---
There are over 30 routes to be found in Tara National Park, so I will only list some of the longer ones here. These can be chained together to create a multi-day hike, or you can stick to walking shorter day hikes during your stay in the area. This page merely serves to give you an idea of some of the long-distance options. See the official paper trail map for all routes, including shorter trails.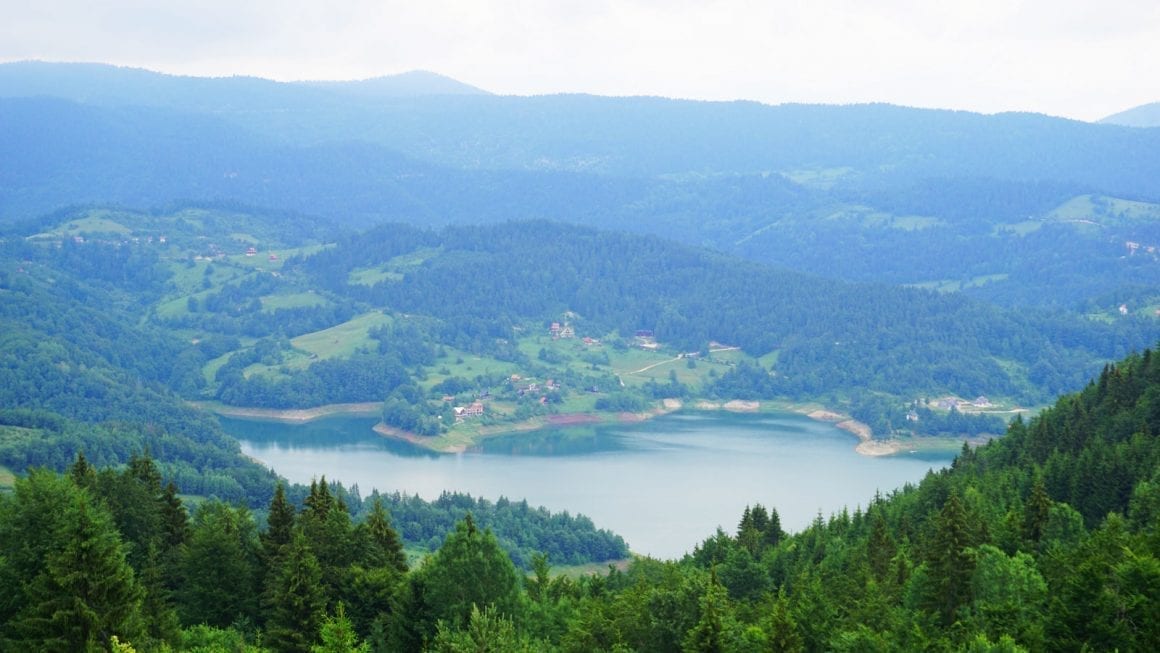 The European E7 long-distance trail
Part of this European mega-trail runs through Tara National Park, weaving through its hills and around Lake Zaovine in the southern region of the park. I will only show the part of the trail as it enters the park near Stanići and exits near Mramorak.
The Via Dinarica Green Trail
Another international long-distance hiking trail, the Green Route of the Via Dinarica trail runs through Tara National Park as well. Coming in from Bosnia-Herzegovina, the Via Dinarica enters Tara a few kilometres south of Predov Krst, then leads over the hills north of Lake Zaovine and heads south towards Mokra Gora.
Mitrovac to Predov Krst (8)
One of the longer official hiking trails in Tara, trail number 8 leads from the tourist information centre in Mitrovac to Predov Krst in the northern region of Tara National Park. From Predov Krst, it is possible to follow several shorter trails up to the high viewpoints along the park's northern edge.
Predov Krst – Veliki Kraj – Predov Krst (13, 16 & 18)
This is a route composed of hiking trail numbers 13, 16 and 18. It leads in a wide circle from Predov Krst to the Veliki Kraj viewpoint, which offers views over the northernmost point of Tara National Park. From here, it follows a different route back to Predov Krst.
Take note: This route skirts the most remote and protected parts of the park. The Komoot route on the map below is an estimate of the actual route, as some trails are non-existent in Komoot. If you're not an experienced hiker and navigator, I advise you to go with an official guide!
Mitrovac – Perućac viewpoints (9a, 20, 21, 8)
This circular tour begins and ends in Mitrovac, from where it will take you to a series of viewpoints above Lake Perućac. It then follows trails 20, 21 and 8 to take you back to Mitrovac by way of Rastište.
---
And that concludes this little overview of hiking trails in Tara National Park! There are many more (shorter) trails and possible combinations, of course. I recommend you buy the official trail map from one of the tourist information centres for a more complete overview. Last I checked, it was only 200 Dinar.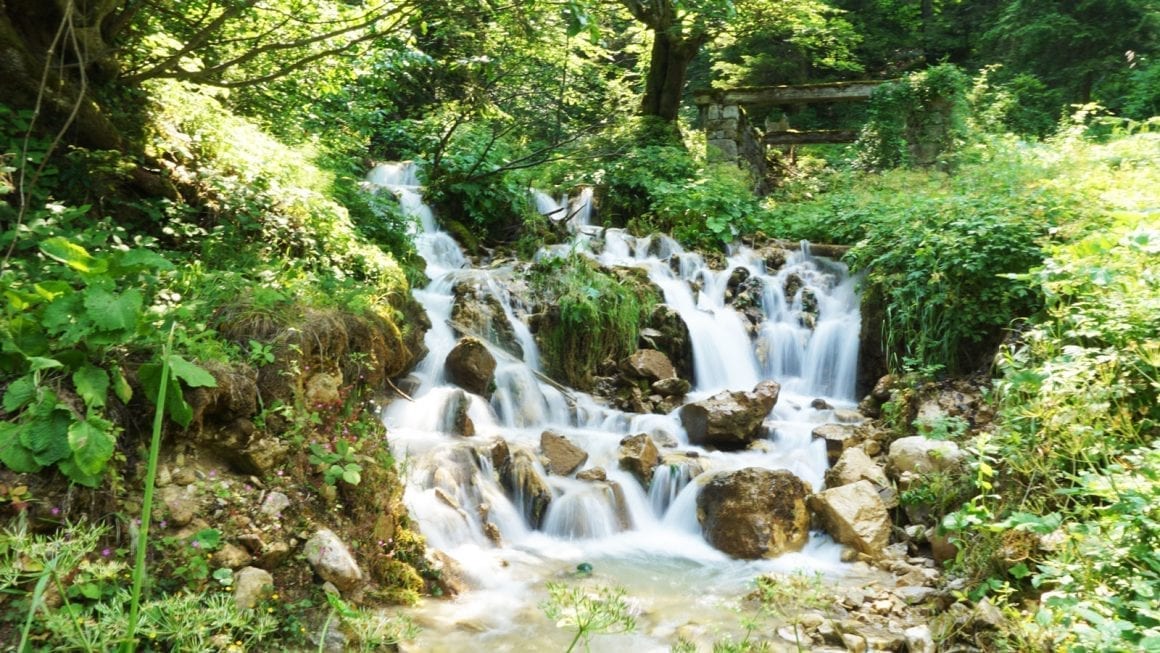 Should you have any suggestions or additions, please let me know in the comments below.
See you on the Trail!