As far as adventurous outdoor destinations go, the 'green heart of the Balkans' certainly has a lot to offer. Hiking in Bosnia-Herzegovina is an exercise in stamina, trailcraft and your ability to travel independently. It is also a country that will reward your efforts with pristine views, unspoiled nature and the candid hospitality of its local populace.

On a recent summer trip I went and discovered a corner of Europe I'd never visited before. This country surpassed every one of my expectations, which weren't even that low to begin with! So here are a few reasons to pack your bag and go for a hike in Bosnia-Herzegovina:
There is something here for everyone
From sprawling, easily accessible hills to rough mountain peaks, hikers of all experience levels will find something that suits their needs. If you enjoy walking among hills covered in fields and tiny settlements, then the area around Sarajevo is perfect for you. The narrow streets of the old city's centre almost seamlessly lead walkers into the forested hills beyond. One minute you're climbing steep steps while trying to find your way through a maze of winding alleyways, the next you're walking along a forest trail dodging tree branches.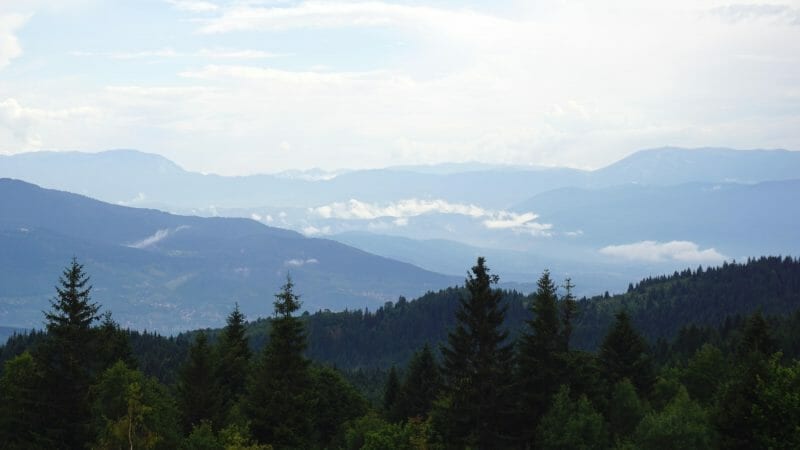 If you're more the type to push their limits and simply need to be on top of every rock in sight, then the southern mountain ranges of the Dinaric Alps will prove a proper playground. Here tall limestone and dolomite formations overlook lush green valleys only reachable on foot. For those craving adventure and a bit of a challenge, hiking in Bosnia-Herzegovina may not provide the tallest of peaks but surely provides an unspoilt and self-reliant experience that is quite rare in Europe.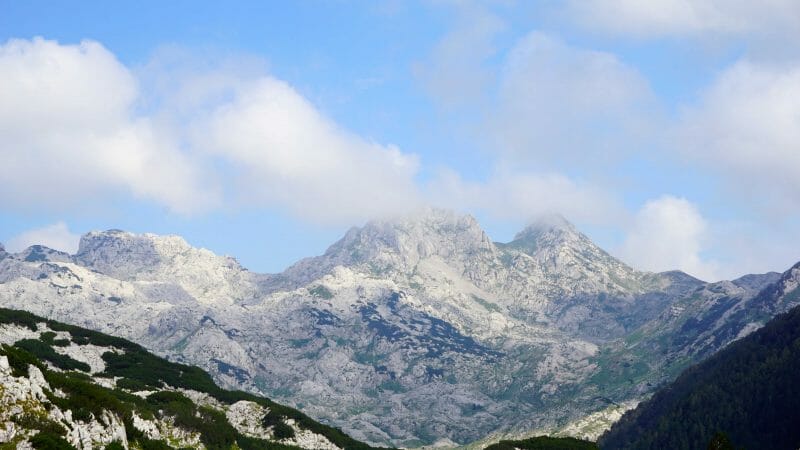 Hiking on your own terms
Since Bosnia-Herzegovina's (eco)tourism industry is basically still in its infancy, those of you who enjoy going their own way will love this country. Sure, not having any stores that sell maps or gear and the lack of well-maintained hiking infrastructure can be frustrating. But with a bit of research and inventiveness you'll come across sights and places only known to locals and rarely visited by tourist hordes looking for that identical Instagram shot…
Get your maps and gear beforehand in Croatia and set out to explore one of the many routes around Sarajevo, for example. Spend a night at the idyllic eco-lodge Vukov Konak or make your way to the Promaja hiking station perched high above the city to enjoy some local rakija and stellar views. No matter what direction you set your feet to, you're guaranteed to find some off-the-beaten-path adventure!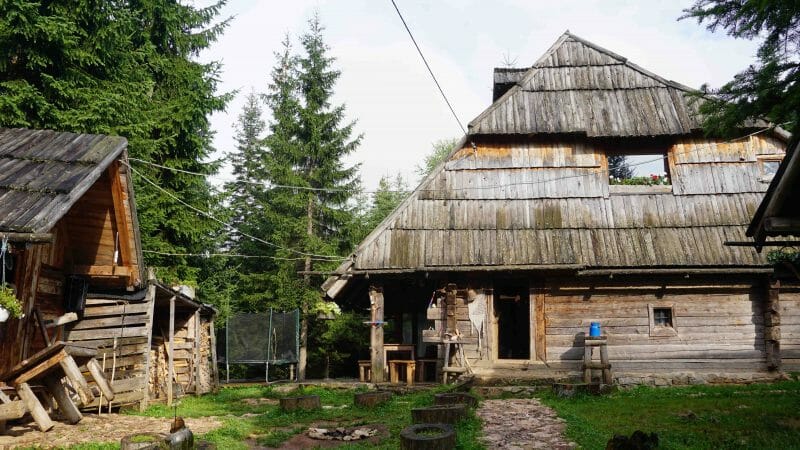 It's called the 'Green Heart of the Balkans' for a reason
The natural parks offer great hiking routes and some of the best unspoiled natural sights in Europe. Especially when in one of the lesser-visited parks like Prenj or the recently opened Una National Park you can hike for days without meeting a soul!
Long-distance hiking in Bosnia-Herzegovina recently received a boost with the opening of the Via Dinarica trail. This ambitious project aims to establish three long-distance hiking routes that run through Slovenia, Croatia, Bosnia-Herzegovina, Kosovo, Montenegro and Albania. The first of these trails, the White Trail, has already been finished and crosses the higher parts and peaks of the Dinaric Alps. A must for anyone who wants to experience all the Balkans have to offer in a singe trail!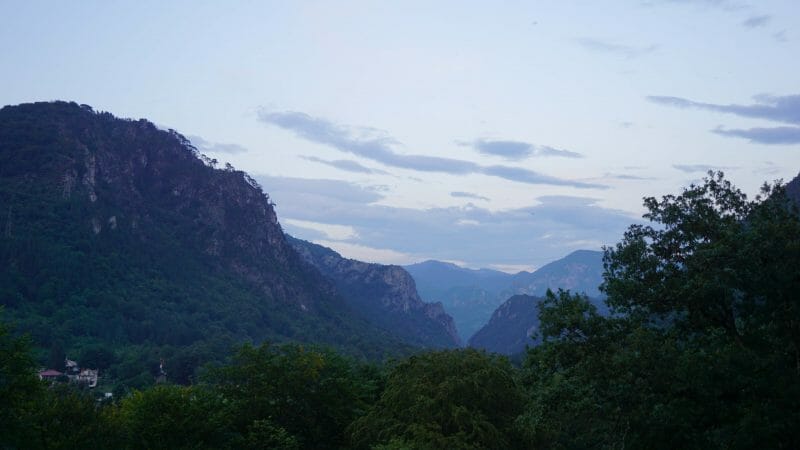 The hospitality
In my experience, the people of Bosnia-Herzegovina possess an indomitable spirit that has allowed them to endure hardship after hardship, and still come out with a stoic sense of humour, perseverance and above all a boisterous sense of hospitality. Try to learn a few words in their language, and they'll try to compensate for their slight lack of English by offering you food and/or rakija. Do accept!
It's a cheap destination
For those of you travelling on a budget: you have nothing to worry about. Getting around Bosnia-Herzegovina by bus or train is cheap compared to the rest of Europe. Come to think of it, pretty much everything is really cheap! Food, drink and accommodation all won't set you back much, especially when you avoid the tourist traps in the larger cities of course.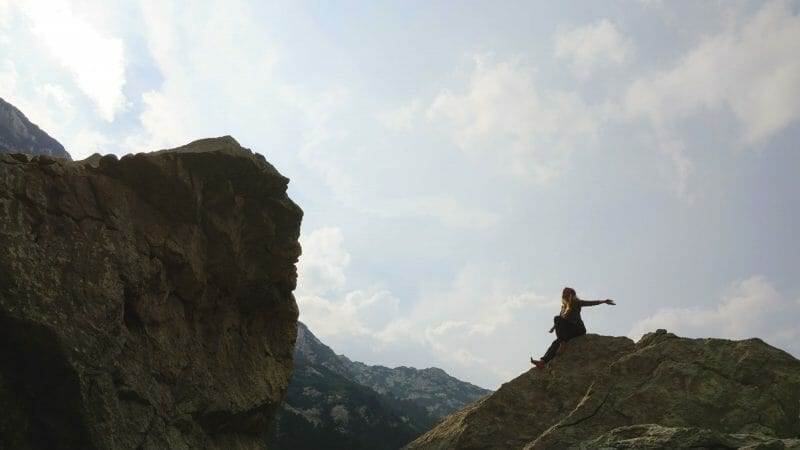 Overall, hiking in Bosnia-Herzegovina is well-suited to those who prefer to go their own way. As the tourism infrastructure is still developing, the country is a playground for those who prefer to plan things on their own. While this might present its own challenges, the rewards you reap can easily justify the sweat and tears! Just get your maps and equipment beforehand and remember: a smile can get you a lot further here than in most 'developed' countries!