When I first came up with the idea of visiting Japan it was an idea born more from personal preference than any professional ambitions, to be honest. As it turned out, Japan was a country that has held a firm position on my personal to-do list for so long that once I finally got here I was at a loss on what I actually should be doing.
My plan was to volunteer in a mountain village and cycle around the countryside, two endeavours that would undoubtedly provide me with enough material for countless interesting travel stories. But before I started volunteering I still had more than two weeks to myself, so I decided to spend this time travelling around the three major Japanese cities of Osaka, Kyoto and Tokyo. Perhaps it had been too long since I had travelled somewhere without any professional plans. Or perhaps I just lacked a solid plan on where exactly I wanted to go. Whatever the reason, after the excitement of my first days in Japan had passed I ended up in Kyoto, feeling disillusioned.
Along with the millions of visitors Kyoto receives on a yearly basis, I considered this city a must-see destination while in Japan. And along with all these tourists I also set myself to experience all the typical sights this cultural capital had to offer, all the while annoyed at all those people doing all the exact same things I did. What did I expect? Of course this was going to end in disappointment. It was early August, the high season was in full swing and for some reason I expected the city to be some serene cultural oasis, consisting solely of traditional wooden architecture and conveniently offering lots of cheap accommodation options.
I felt I was wasting my time forcing myself to experience these cities in a certain way. For some reason I had nothing but high expectations while at the same time I was fretting over my dwindling budget. And as I failed to find even just one Couchsurfing host, I saw my expenses rise on a daily basis while staying in large, noisy dorm rooms where I had trouble getting even one night of proper sleep. Despite the fact that I had travelled halfway around the world sleeping in similar conditions, I suddenly couldn't stand being around people anymore and went in search of a quiet spot to think and get my priorities straight.
I found a peaceful corner in Kameyama Park as far away as possible from the nearby popular bamboo grove, where at seven in the morning Instagram's finest was already posing for shots. Finally able to think and relax without the constant interruptions and random noise, I was able to ask myself the question that needed to be asked: What was I really doing here? Why come to a tourist hotspot when I know I would not like the crowds? What was I hoping to get out of this?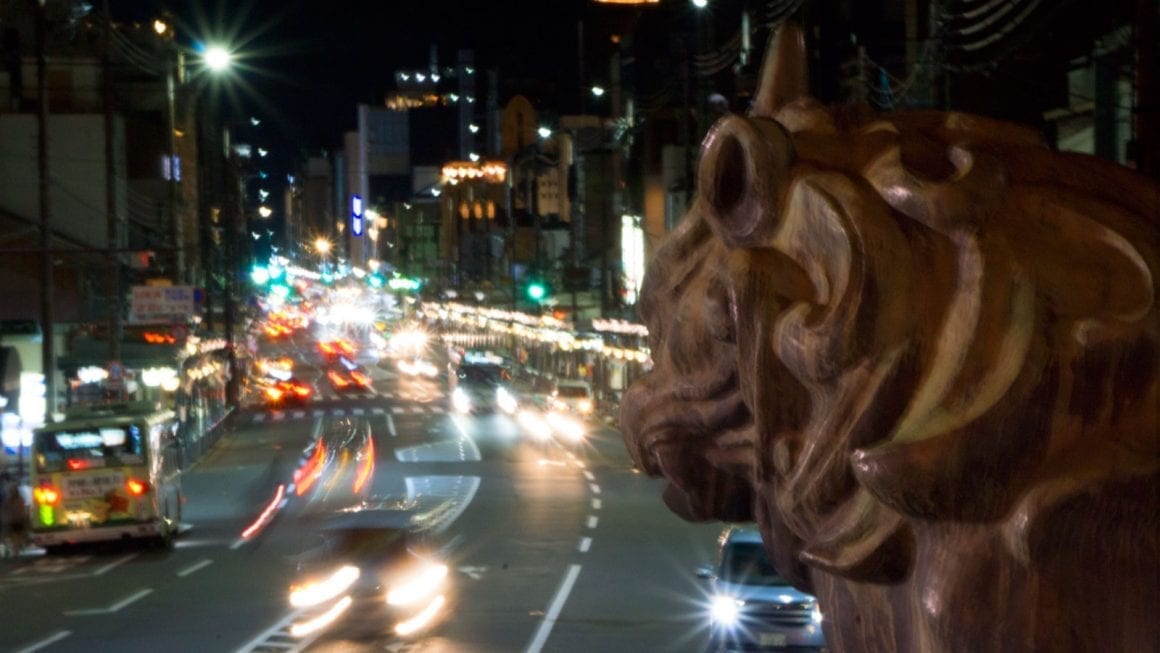 Usually I would research potential story ideas before setting off to a new location, weighing pros and cons and deciding what to write about that hasn't been written about by others already. And while I did have a solid plan for my time in Japan, my decision to first visit Osaka, Kyoto and Tokyo was done on a personal whim. And that was the core of my problem, I realised.
Even though I let go of my professional goals for two weeks, my mind was so accustomed to chasing potential stories that it conflicted with my intentions to just visit these cities for my own sake. And when staying in touristic places where there's not much new material to write about, a part of me started to panic instead of allowing me to just take it all in and enjoy myself.
In other words, it's really good to have the ability to always see story potential in things happening around me. But if I wanted to personally enjoy a new environment I needed to switch off that part of my mind every now and then. And perhaps stay clear of overly noisy dorm rooms and catch proper sleep, while I'm at it.
For now I just would have to limit my sightseeing to the early morning to avoid the crowds, hang back for another week and enjoy the ride. After all, I had a couple of interesting adventures to look forward to that would make for great writing material. I just needed to let go and not worry about whether every current situation has professional validity. That's no way to live, really.