Offer up your time to help out others. In return, you get meals, a bed to stay in and the chance to experience local everyday life in a way most tourists can only dream of. When stripped down to its core, the concept of volunteering abroad sounds simple, right? Well, that's because most of the time it is. But there are a few things you should be aware of before you start signing up for your first volunteering experience.
Why volunteer abroad?
It is important to realise that volunteering abroad is not simply a way to get free meals and accommodation during your holiday. Yes, these benefits allow you to travel longer while effectively not spending any money, but you're not exactly free to roam as you please either. The real purpose of your volunteering stay is to experience another culture by investing your time and effort by helping a local community.
And this can be done in practically any way. From helping out on farms to babysitting kittens, there are people looking for help with almost anything. Are you handy with tools? Help out with building a house in Japan, remodel a kitchen in Sweden or become a hostel's handyman in Hungary.
Prefer working with your hands in the dirt? You could be setting up a permaculture farm in South Africa or helping the elderly maintain their vegetable garden in an island village in Greece.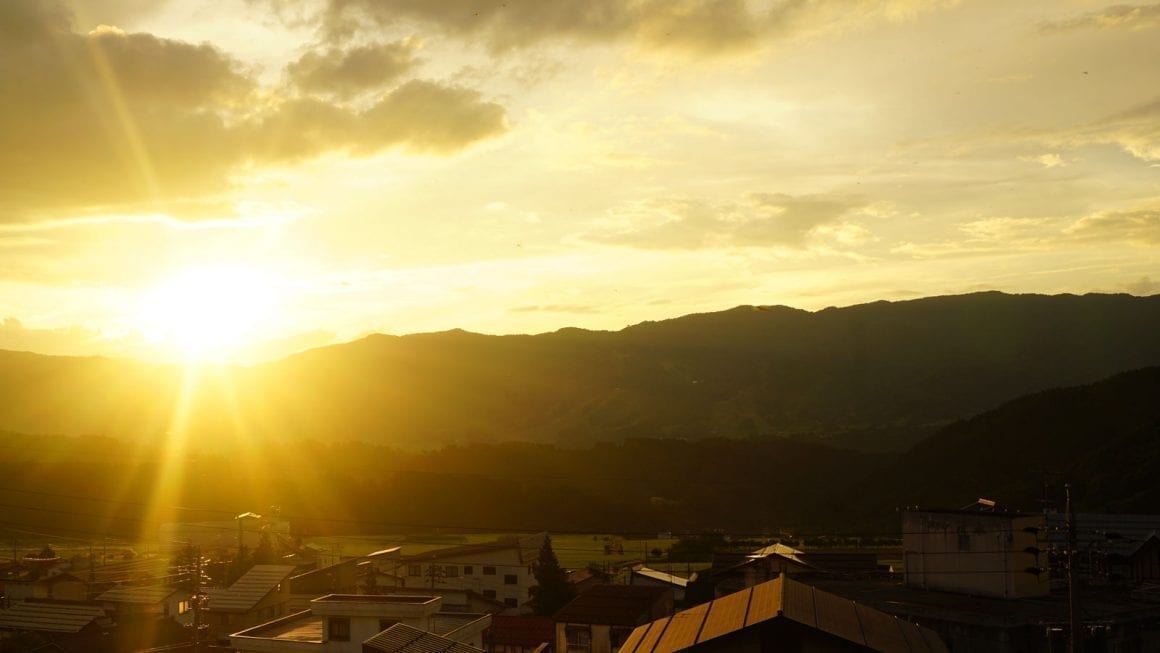 It is even possible to earn money while volunteering abroad. Some hosts offer payment for the work they need help with, but if you are a travelling professional (like myself) there are other ways you can benefit from volunteering. You can use your position in a local community to your advantage by networking in that community or advertising your skills with other local businesses.
For example, at one point I was volunteering in Mongolia by helping a local tour operator improve their website's English. At the same time, I used my free hours to advertise my services in a local business Facebook group, which landed me a paying job with another company. Because I chose a host with flexible working hours, I could easily work two jobs at the same time.
---
For more inspiration, check out this 'Trail Thoughts' entry on my discovery of a volunteering position in the middle of a Georgian semi-desert!
---
For those of you hesitant or unwilling to spend your entire holiday working, remember it is up to you how long you wish to help out! While most hosts ask for a minimum of one or two weeks there is often room for negotiation.
Where to start?
The most common way for potential volunteers to connect to hosts is through one of the many volunteering websites found online. There are quite a few websites to choose from, but I will be discussing two of the most well-known options here: WWOOF and Workaway.
WWOOF-ing
WWOOF, or World Wide Opportunities on Organic Farms, is an established name in the world of international volunteering. As the name implies, it focuses exclusively on volunteering opportunities on organic farms. So if you are into manual work, like to work with animals or would like to learn more about building and maintaining sustainable farming systems, it might be worth taking a look at the WWOOF website.
To join the WWOOF community, you need to pick a destination country first. You will then have to pay a fee to get access to the listing of hosts for the country of your choice. Be aware that the fee only gives you access to the host listing per country, for a period of 12 months. So if you would like to volunteer in two different countries within a year, you need to pay the sign-up fee for each country separately. The cost of the sign-up fee differs for each country, but averages around 20-30 euros or US dollars.
Workaway.org
Another big name in international volunteering is Workaway.org. Unlike WWOOF's focus on organic farming, Workaway's hosts span a much wider range of working opportunities. From housesitting, private tutoring and horse training to building, painting and bartending, the host listing on Workaway's website cover almost any sort of work you can think of. Within legal boundaries, of course. Some hosts even offer payment, especially if you have a professional background in a certain type of work.
One of the best things about Workaway is its pricing. Where WWOOF expects you to pay a separate sign-up fee for each country, Workaway asks only a single sign-up payment of around 40 euros/US dollars. You can also sign up as a couple for around 50 euros/US dollars. This gives you access to their expansive network of over 24.000 hosts worldwide for 12 months. Another benefit of using Workaway is that their website is very easy to use, with clearly listed host demands such as expected working hours and days, the number of meals per day and room/bed descriptions.
One downside of using Workaway is that there have been cases where application emails don't reach the host, or other communication errors pop up from time to time when using their site. Sometimes this can be circumvented by trying to find the host through social media, but this is not always possible.
There are many other organisations you can try, of course. Check out HelpX, Working Traveller (add to your resumé while volunteering), Visit.org, or Worldpackers if you need more options.
Things to keep in mind when volunteering abroad
Don't expect a free ride.
While it is tempting to think of volunteering abroad as 'travel the world for free', you are expected to work for your room and board. The harder you put in the effort, the more rewarding the experience will be!
Match your needs, skills and expectations!
Pick your hosts carefully to avoid any disappointment once you arrive. If you're not very fit or you're not looking to improve your fitness level, you shouldn't pick a host offering manual labour. If you'd like to learn about carpentry, painting or building, be honest about your skill level and don't pretend to be experienced when applying for jobs that require experience! Just ask the host; perhaps they are willing to accept lower skill levels if you are willing to put in the effort to learn.

Make sure to match your interests with the job you are choosing. The more motivated you are to do a certain job, the more memorable your stay will be. And keep in mind that even the most perfect volunteering position might need you to clean a toilet every now and then… If you want to be a prince(ss), go book a 5-star hotel!
Communicate with your host
Before you agree to go and volunteer for someone, always ask them about their expectations. How many hours per day do they expect you to work? What kind of work will your tasks be comprised of? How many days off will you get each week? How many other volunteers will be there? What will your room or bed look like?

Decide what factors are important to you, and be sure to ask your host about them before you agree on a volunteering stay. Make sure both you and your host are aware of each other's needs!
Respect yourself.
Always remember: you are there to help others of your own free will. No-one can tell you otherwise, or make you do things you didn't agree to. If the workload is not as advertised, or the host suddenly changed their requirements without asking you first, you are free to leave at any time.

Be sure to try and talk things out first, though. More often than not the host might not even be aware of your discomfort, and might be willing to adapt their requirements to your needs if you ask! Communicate first, when this doesn't work you can still leave if you aren't satisfied with the circumstances.
Respect your host.
Another good thing to remember is that while you are voluntarily offering up your time to help, you are also a guest in another country and/or culture. Differences in communication and opinions will arise, and it is partly up to you to respect these differences. Not agreeing with someone should not be a reason to pick an argument or drop your work. Unless you feel personally threatened, you should always aim to respect your hosts and their community.

This applies to online etiquette as well. If you decide to cancel your stay with a host, let them know in advance so that they can make other arrangements. Don't cancel your stay at the last minute. If a potential host doesn't reply to your requests, keep in mind that they might be busy or otherwise unable to answer email! Be patient and keep looking for another host if you're on a tight schedule.
Research your visa requirements.
It is not the host's responsibility to make sure you possess the correct legal status when staying in another country. You should research beforehand what visa regulations apply to volunteers in the country of your choice. Some countries will allow you to work on a tourist visa as long as there is no actual payment involved, while others might require you to get a special visa that will allow you to volunteer within their borders.
Get insurance.
You should also take responsibility for any medical or other unforeseen costs that might pop up while volunteering abroad. Especially when you're working on a building site or on a farm. Get adequate insurance so that your host won't have to end up paying your hospital bills!
---
And that concludes my little guide on volunteering abroad! Be sure to have fun and get excited for your next trip by checking out the listings on the pages I mentioned. Or visit this Reddit page to ask others about their experiences.
Good luck on your volunteering trip and see you on the Trail!