In this series, I look back on my three-week solo hike along the Cape Wrath Trail: Scotland's most challenging long-distance trail. Along this journey through some of the most difficult terrain the Scottish highlands have to offer, I had to deal with marshy trails, missing supplies, friendly Scots and being completely shut off from the modern world. Read on to find out more! Want to read the rest? Click here for parts one, two and three.

Resting days can be bliss.
I was sitting on a bench in Ullapool's sunny harbour, eating a cheese sandwich while watching a cruise ship's ferry dump loads of Germans onshore in some weird reversed D-Day scenario. The town of Ullapool provided me with an opportunity to dry my boots, collect my final supply parcel and rest for a day or two before setting off on the final leg of my journey to Cape Wrath.
After hiking alone through the wilderness, the sudden bustle of a small highland town almost made it seem like a big city to me. I was now surrounded by people again, with pubs offering their fleeting glimpses of social connections and vendors advertising their wide array of food and drink. All there right for the taking, my watering mouth making me realise I perhaps missed food more than people.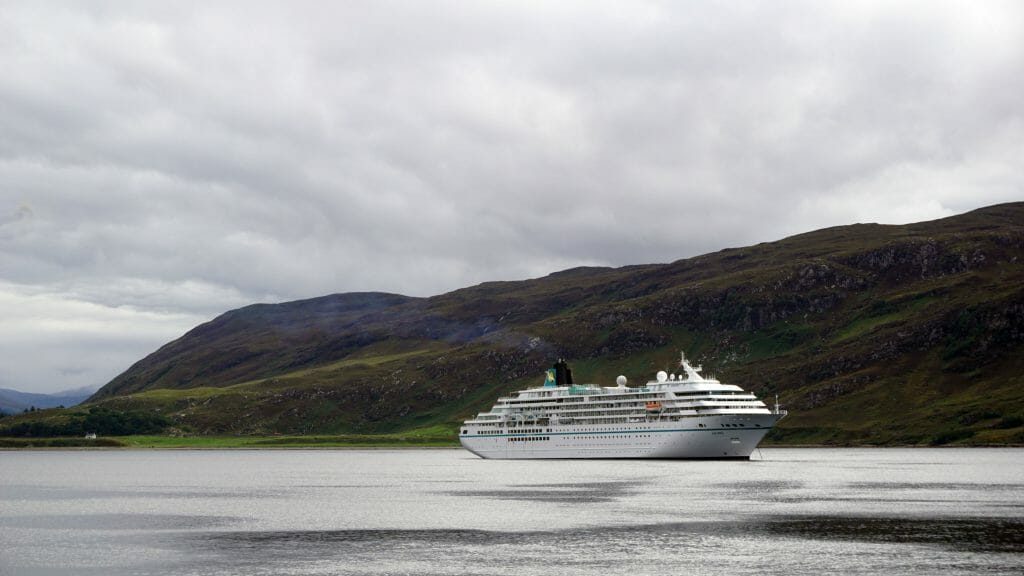 Instead of having to ration my food and dreaming of something other to eat than freeze-dried meals and biscuits, I now had everything available to me. Cakes, freshly baked bread, fish, fresh vegetables, deep-fried Mars bars, you name it. At some point I even found myself in the local supermarket, getting emotional from the sheer amount of edible options surrounding me.
I quickly overcame this momentary lapse of composure by taking home half a lemon pie, three pints of stout brews, a selection of fine Italian cured meat, a freshly baked French baguette, Scottish breakfast-in-a-can, cod soup, five hotdogs, a bag of crisps and a pack of tiny apple pies. I then proceeded to sit around the hostel and campsite for the next two days, stuffing my face, resting my feet, catching up with my journal and reading books on my e-reader while sitting near the shoreline. It sure was a nice break from the daily grind of walking, eating little and setting up the tent every night. But was it the wisest thing to do, with more than ten days left on the Cape Wrath Trail?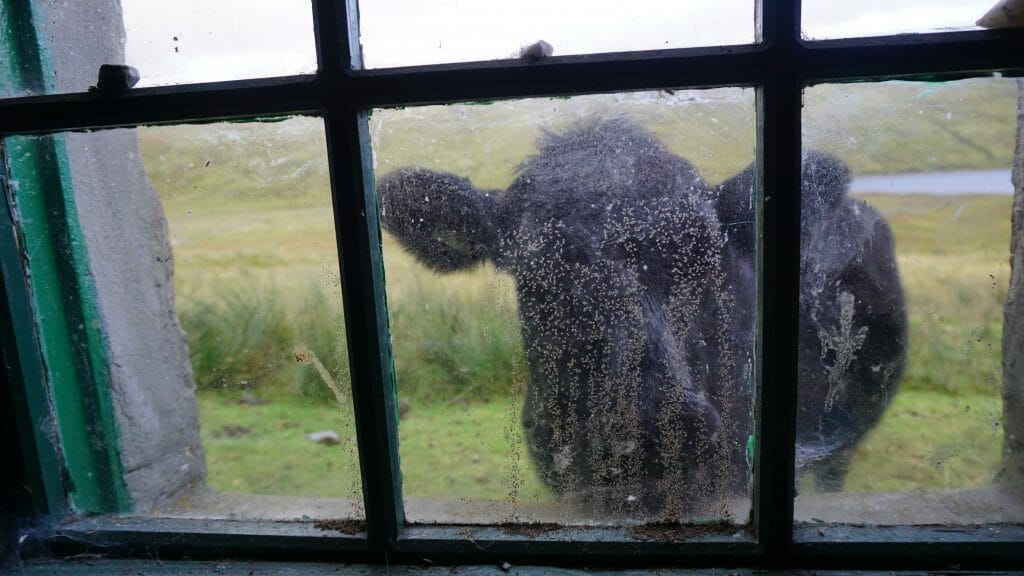 Perhaps it wasn't. A day later I found myself walking again, this time along Loch Achall, heading up towards Oykel Bridge. It felt good, being 'back in the saddle'. The weather was cloudy but dry, the wind was at my back and once again I had nothing to worry about other than the stuff on my back and the trail under my feet. Despite finding myself back in this liberating state of wanderlust, I also found myself getting tired sooner than expected. In fact, by the time I walked about three-quarters of the planned distance for that day I was exhausted.
Perhaps it was the heavy pack, perhaps the two days of resting that killed my hiking streak. Or perhaps it was the constant walking and being on the trail that got me a little weary. Part of me really was looking forward to being free to travel at random again. I wanted to reach the Cape and finish this trail, but I also wanted to travel on to unknown destinations afterwards, to scratch that old wanderlust itch. Then again, perhaps I just needed to get my mind off those comfortable resting days and adjusted to the discipline of the trail once more. I needed to get back into my hiking routine, however hard it seemed after Ullapool's comforts.
Resting days can be the worst.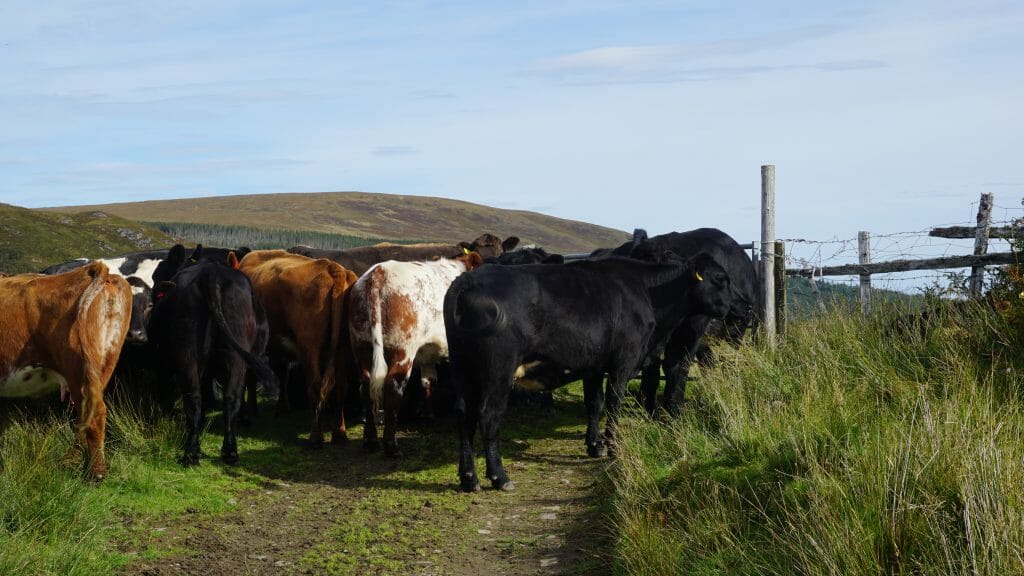 A fork in the trail
As always, the Cape Wrath Trail led me ever northward. The landscape became less and less inhabited as I moved away from Ullapool on my last big stretch to the Cape. I was now definitely entering Britain's most remote region. By the time I reached the area around Benmore Lodge, this feeling was made ever so real by the imposing slopes of Conival and Ben More Assynt looming over the horizon. Being the giant wall of rock they are, they marked an end to the inhabited land I just passed through and signified a boundary that held a promise of harsh terrain ahead. Those towering heights seemed a fitting testament to one of my final hurdles before reaching Cape Wrath.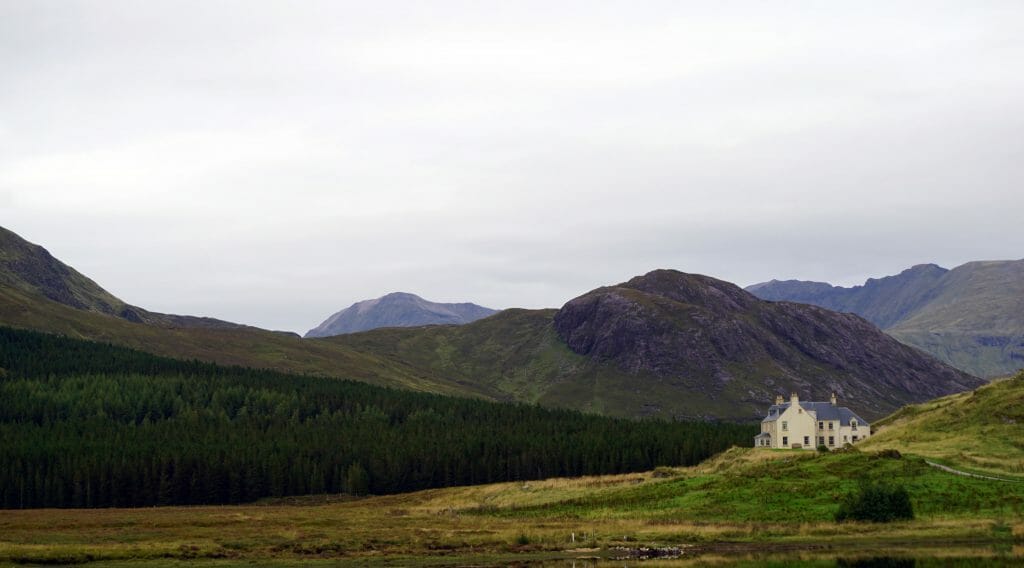 I followed the footpath leading around the lodge and soon encountered a fork in the trail. Here the path split two ways; I could head west, along Ben More Assynt's southern slopes and head towards the village of Ichnadamph and all its relative comforts. Or I could head east, climb over Ben More Assynt's eastern slopes and move directly over that wall to reach a more remote trail. This trail would have me moving over more difficult terrain, with wilderness as far as the eye could see, until the path would end and I'd have to find my own way across marshland and unbridged streams.
Thinking back on my lazy resting days only a few days back, I weighed my options. Relative comfort and inhabited lands to the west, or harsh terrain and unimaginably gorgeous wild scenery to the east?
I headed east.
---
This story ends with its last part, number five!
Bewaren
---