So, you just spent all your savings on new hiking gear, only to find yourself with a very tight hiking budget and a head full of ideas for hiking trips. Now what? While hiking itself can be quite cheap, there are always costs involved with things like travelling, accommodations, getting to the trailhead and buying supplies. To help you out, here are my ten tips on how to go on a cheap hiking trip!
1 – Do your research
This is probably my most important tip. Find out what things cost before you set off to a place. Then find out how to save on these costs. In some countries, different kinds of public transportation exist, each with their own price ticket, for example. Know how far public transportation can take you, or see if you're willing and able to hike to the trailhead. See if there are budget options for accommodation or make plans to do some wild camping.
For example, did you know that Scotland has free shelters spread around the highlands? Or that you get free food with your drinks in Granada?
Find out how much trail food costs at your destination of choice, or at least where you can get your supplies the cheapest. And don't forget to check if that beautiful national park you found actually charges an entrance or camping fee!
2 – Hitchhike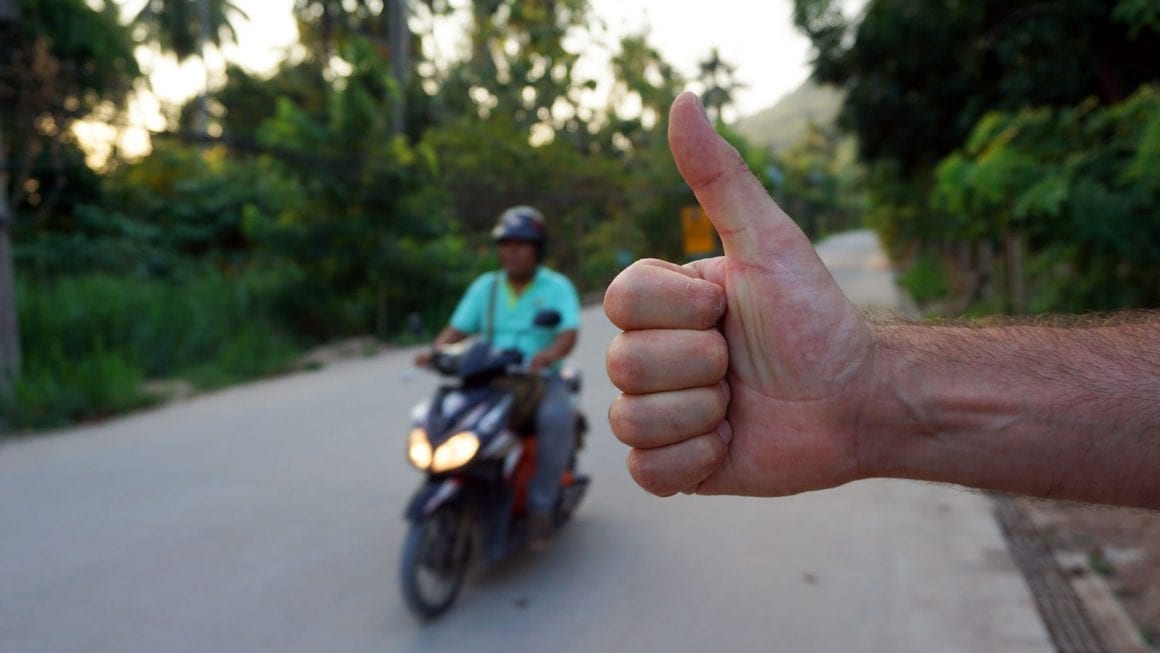 One of my favourite ways to get around, hitchhiking can save you a lot of money on an already cheap hiking trip. In some countries (I'm looking at you, Western Europe) transportation can be relatively expensive. Hitching a ride with someone, whether by lifting your thumb on the side of the road or using modern ways like BlaBlaCar, can save you quite some money while travelling around!
Just use your common sense and never accept a ride when it doesn't feel right!
3 – Invest in a tent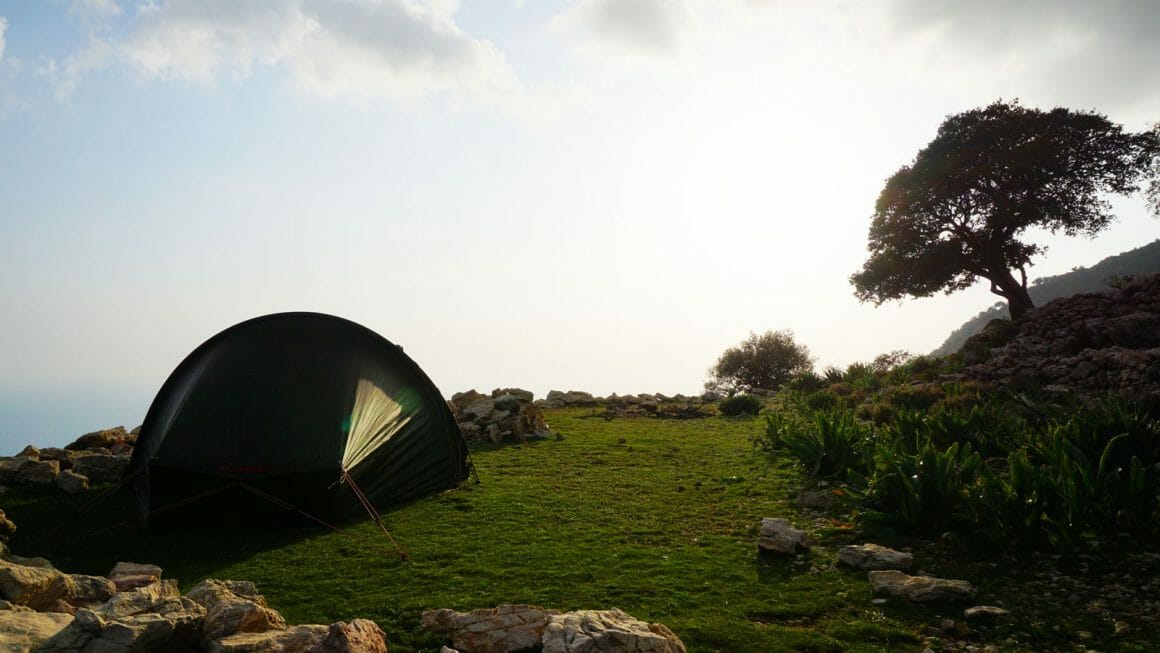 Hotels are expensive. You already know this, I'm sure. Hostels are cheaper, but not always readily available everywhere in the world. A tent is your best buddy, your home away from home. Campsites are usually pretty cheap, and setting up your tent in the wild allows you to wake up with better views than that ridiculously expensive resort down in the valley! Just make sure you don't get fined in a place where wild camping is illegal…
And even if you're not willing to spend a lot of money on your gear, paying a little more for a quality, lightweight tent is one of the best investments you can make. Think of it this way: if you're going to have to buy a new cheap tent every year because the last one broke, you would end up having to pay just as much (or more!) in the end as you would have paid for a single, high quality tent! Besides, that high quality tent will probably be a lot more comfortable and dry in bad weather, too!
4 – Plan ahead for hiking supplies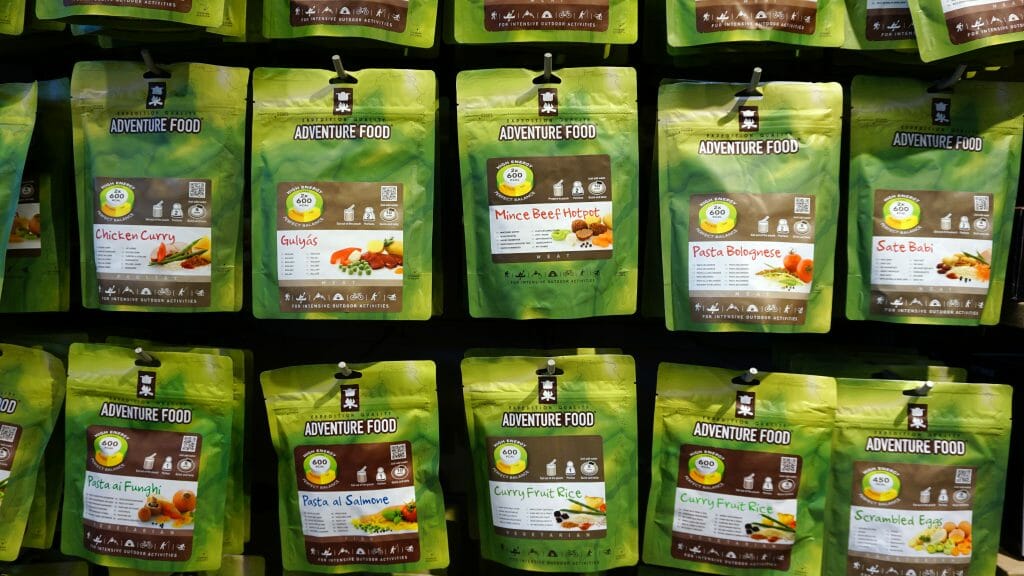 A little foresight and patience can save you quite a lot of money when buying supplies for your hiking trip. Take pre-packaged hiking meals, for example. They're easy, nutritious and lightweight, but can cost you quite a lot of money, especially when buying food supplies for longer hiking trips.
Instead of rushing to the store a week before your trip, try planning ahead and keep an eye out for sales and seasonal discounts from (online) supply stores throughout the year. Whenever a good discount pops up, grab your savings and make use of it by buying as much hiking food as possible!

This goes for any type of hiking supplies, of course. Try making friends with local outdoor equipment store employees, too. They know when and where to get the juicy discounts!
5 – Plan ahead for everything else, too
Flights, accommodation, bus trips: everything can be cheaper with some good research and early planning. Even if you don't know where to go yet on your yearly trip, keeping an eye out for sales and discounts throughout the year will save you money in the end. Plus, all those advertisements on budget destinations will certainly give you some inspiration for your next cheap hiking trip!
Metasearch sites like Scyscanner can help you look for the best flights, while sites like Rome2Rio can give you a general idea of local travel costs. Just keep in mind that these sites are just a tool! Sometimes you can get better deals by researching local transit websites or by simply asking a local!
6 – Stick to spring and autumn
Most people tend to go hiking in summer. Winter is pretty popular for some destinations, too. Therefore, prices tend to be higher on everything in these seasons. Planning your trip in spring or autumn will often be cheaper, while the trails tend to be less crowded.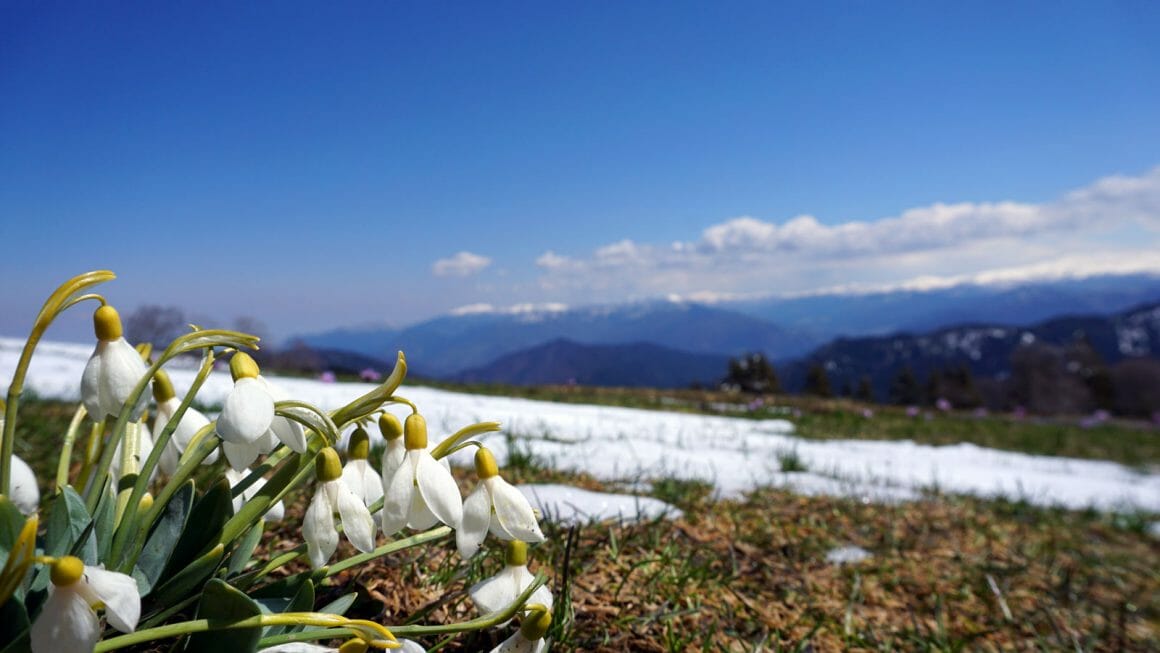 Now there's a reason these seasons are often less popular. Rain, cold and unpredictable weather patterns usually dominate in most hiking destinations. However, a little research will get you further than you might think. Did you know that Scotland is usually best avoided in summer due to the midges, and that October is actually the country's driest month? It's also well after the peak tourist season, so prices will be relatively lower!
Sticking to destinations with milder weather in spring and autumn will reduce the need for speciality gear as well, further lowering the cost of your hiking trip!

7 – Make friends (Couch Surf!)
This is actually a pretty useful budget tip for travelling in general. While travelling you often make friends from all over the world. Inviting them over at your place is a good way to get an invite to stay for free in their country as well! Just make sure to not overstay your welcome…
Another option is the ever-popular Couchsurfing.com. This website allows you to create a profile and connect to other people interested in meeting travellers around the world! Even if you're a bit cautious about sleeping in stranger's houses, Couchsurfing has a review and reference system to help genuine good people to stand out.
Even if you don't need a free couch or guest bed to crash on and you're just looking for someone to show you around their city or hang out with you, Couchsurfing is the way to go!
8 – Stay away from big cities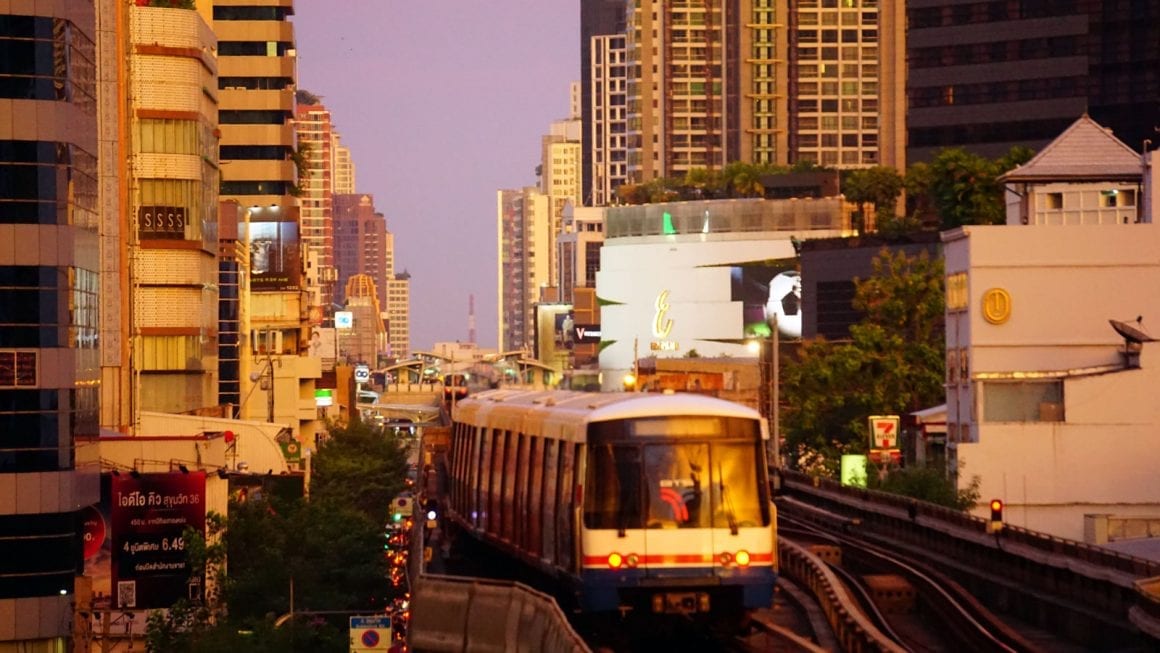 Another good general tip for budget travel, staying away from main or capital cities will lower the chance your bank balance goes dry at the end of your hiking trip!
In most countries, prices tend to be higher for a lot of things in larger cities. Alcohol, food and transportation will almost always cost you more than out in the country. Depending on the city however, there might be more options for things like budget accommodations or Couchsurfing contacts too! Doing your research beforehand will save you money here.
Beware of smaller, touristic places as well, though! Mountain resort towns or sightseeing villages can sometimes cost just as much or more than larger cities, while having less or no cheaper alternative options!
9 – Limit your alcohol use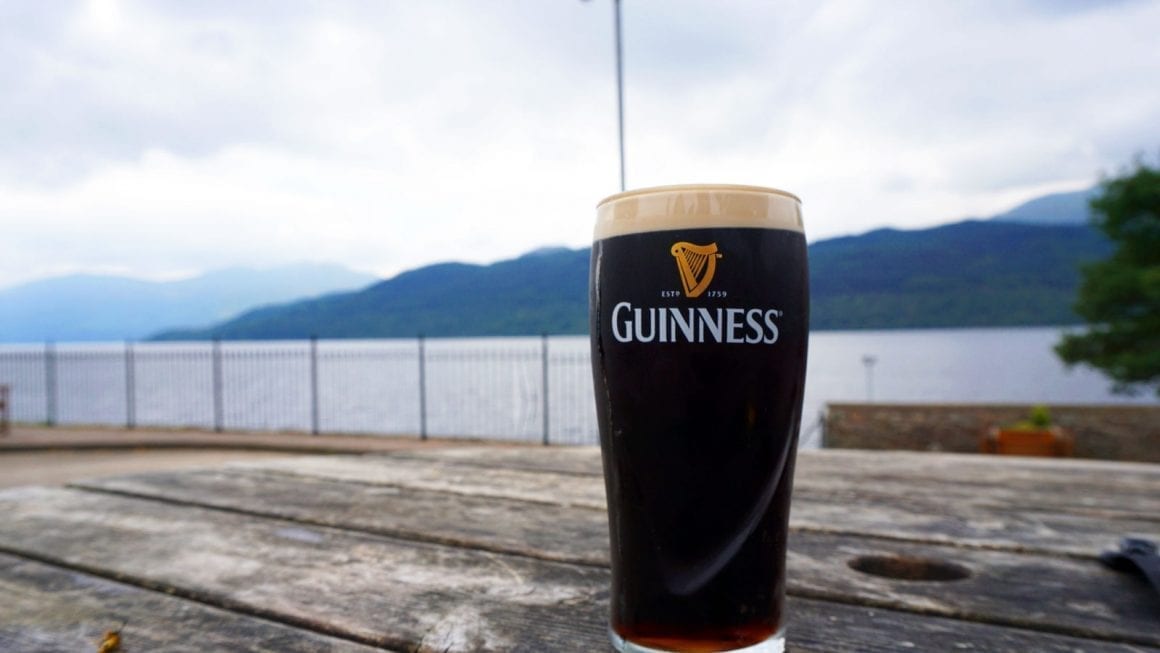 Alcohol and party-related expenses tend to cost the most when travelling. Now I'm not saying you don't deserve a cold one after hiking for a few days, but when you're on a budget hiking trip it's best to just avoid bars and clubs altogether.
Luckily, getting cheap beer or wine in a supermarket and finding a place to drink with a view is cheaper and usually better than staring at the other end of a bar anyway! Just make sure the country you're in allows drinking in public, or stay away from public places to avoid any uncomfortable situations.
10 – Don't forget to treat yourself
Pulling off a successful cheap hiking trip can be its own reward. But fretting over your budget every hour of every day can be a little stressful, if not completely detrimental to the hiking holiday spirit! Don't forget to boost morale every now and then by treating yourself a little. This can be anything from getting a good meal in a restaurant or spending the day after your hike in a luxurious environment like a hotel or resort!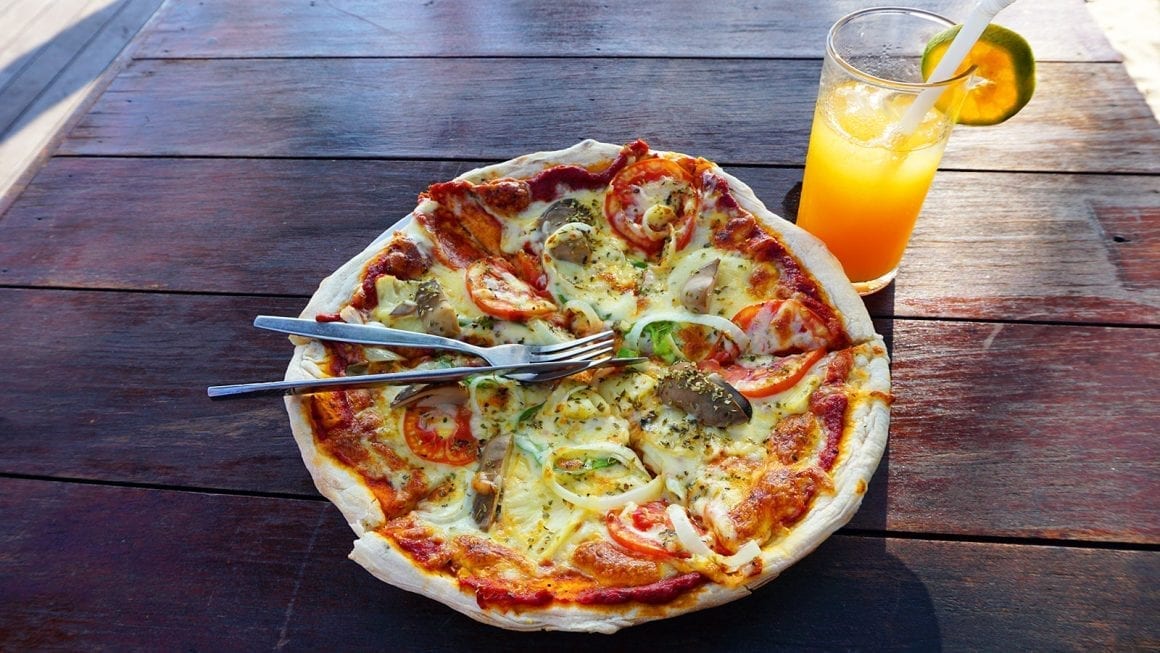 Figure this: if in the end you manage to spend less than your total budget, what would spending a little extra on a good bed or meal be worth to you?
And with that question, I'd like to conclude this list of budget hiking tips. Do you have any plans for a cheap hiking trip? Please let me know in the comments below!
See you on the Trail!